Retirement Plans for Businesses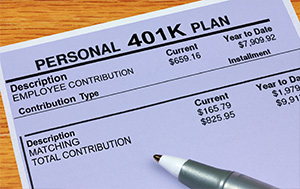 Retirement Plans for Businesses
At Capital Financial Consultants Group, we believe a retirement plan should provide some flexibility and offer control to the plan sponsor. The importance of control spans across vital areas like: what is the maximum amount that can be contributed to plan, who is eligible to participate, when does vesting occur, and what degree of administration is involved.
Other key factors in deciding what type of plan would be the most beneficial for an employer involves cost and ease of administration. A successful business owner understands that the underlying cost of a plan will have an impact on their bottom line. That's why our advisors take the time to review the different types and design a plan that will not burden the company financially and still be administratively feasible. Retirement plan types that we offer are:
401(k)
Safe Harbor 401(k)
Profit Sharing
Individual 401(k)
Simple IRA
SEP IRA
Defined Benefit
Non-Qualified Deferred Compensation
If you are interested in establishing a retirement plan or would like to have your existing plan reviewed for suitability, cost sensitivity, and investment option selection, please contact our office.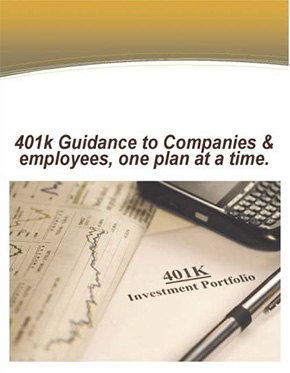 Click To Download
As an employer and sponsor of a 401(k) plan, your company has a fiduciary duty to its participants. Our 401(k) Advisory Services team can help you stay in compliance, stay on top of your fiduciary responsibilities and make sure the plan is working…for you and your employees.
Benchmarking your 401(k) plan
Performing plan design consulting
Assisting in the design of an Investment Policy Statement (IPS)
Providing ongoing plan reviews
Managing employee communication and investment education
Corporate Cash Management:
Interest rates are at or near all-time lows, with bank savings accounts earning less than 1% in most cases. While there is not much of an alternative for operating cash, there are several good alternatives for surplus cash which we define as being 6 months or more away from routine business use. The process of tactical money management, with active, defensive trading can offer a solid alternative to help accomplish the goal of growing the funds with a minimum of risk taken. The funds ARE NOT guaranteed against loss, nor FDIC insured, but rather are actively managed to keep the risk in line with the goals that are set by the business owner. Please contact our office for an in depth discussion.
Advisory services offered through Capital Financial Consultants Group, Inc., a registered investment advisor. Securities and additional advisory services offered through Independent Financial Group, LLC (IFG), a registered investment advisor. Member FINRA/SIPC. Capital Financial Consultants Group, Inc. and IFG are unaffiliated entities.
Licensed to sell securities in AL, AZ, CA, CO, DC, FL, GA, HI, IA, ID, MI, MT, OK, OR, TX, WA, WI.
Information provided is from sources believed to be reliable however, we cannot guarantee or represent that it is accurate or complete. Because situations vary, any information provided on this site is not intended to indicate suitability for any particular investor. Hyperlinks are provided as a courtesy and should not be deemed as an endorsement. When you link to a third party website you are leaving our site and assume total responsibility for your use or activity on the third party sites.