Investment Advisory and Asset Management Services
Investment Advisory and Asset Management Services
A diversified investment strategy are key components of a solid financial plan. Our financial professionals will implement the strategies you choose after the planning process, and continue to monitor the progress of your overall plan.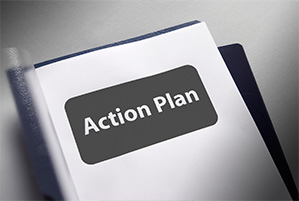 Through our Investment Advisory and Asset Management Services, we are able to offer a wide range of security and investment products that suit a variety of time horizons and risk tolerances.
Products include but are not limited to:
Mutual Funds, Equities and Fixed Income, Exchanged Traded Funds, Master Limited Partnership Programs, Non Traded Real Estate Investment Trusts, Oil and Gas Programs, Annuities and Insurance Products.
Recommendations are not limited to any specific product or service offered and are guided by the client's stated objectives. Some types of investments involve additional degrees of risk and will only be implemented when it is consistent with the client's objectives, tolerance for risk, liquidity needs and suitability. Diversification does not ensure a profit or protect against loss in a declining market.
Advisory services offered through Capital Financial Consultants Group, Inc., a registered investment advisor. Securities and additional advisory services offered through Independent Financial Group, LLC (IFG), a registered investment advisor. Member FINRA/SIPC. Capital Financial Consultants Group, Inc. and IFG are unaffiliated entities.
Licensed to sell securities in AL, AZ, CA, CO, DC, FL, GA, HI, IA, ID, MI, MT, OK, OR, TX, WA, WI.
Information provided is from sources believed to be reliable however, we cannot guarantee or represent that it is accurate or complete. Because situations vary, any information provided on this site is not intended to indicate suitability for any particular investor. Hyperlinks are provided as a courtesy and should not be deemed as an endorsement. When you link to a third party website you are leaving our site and assume total responsibility for your use or activity on the third party sites.